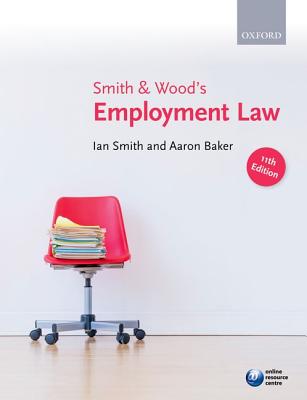 Stock Image
Author Name Smith, Ian, Baker, Aaron
Title Smith & Wood's Employment Law
Binding Paperback
Book Condition Used - Acceptable
Edition 11th Edition
Publisher Oxford University Press 2013-07-24 00:00:00.000
ISBN Number 0199664196 / 9780199664191
Seller ID Z1-W-006-00889
Used - Acceptable. Contains staining. Heavy wear and tear. Ships from UK in 48 hours or less (usually same day). Your purchase helps support the African Children's Educational Trust (A-CET). Ex-library with wear and barcode page may have been removed. 100% money back guarantee. We are a world class secondhand bookstore based in Hertfordshire, United Kingdom and specialize in high quality textbooks across an enormous variety of subjects. We aim to provide a vast range of textbooks, rare and collectible books at a great price. Through our work with A-CET we have helped give hundreds of young people in Africa the vital chance to get an education. We provide a 100% money back guarantee and are dedicated to providing our customers with the highest standards of service in the bookselling industry.
More Description
Reliably updated by Ian Smith and Aaron Baker, this popular textbook maintains its reputation for balancing authority with accessibility. Providing comprehensive coverage of all the key employment law topics this new edition continues to offer unrivalled support for undergraduate and postgraduate students alike.
Recently revised and restructured, Smith & Wood's Employment Law draws on the extensive teaching and practical experience of its authors to provide students with a clear explanation of essential legislation and case detail while also offering incisive academic commentary and critical detail to help with essay preparation and class work.
Throughout the book topics are carefully explained in their social and historical context, providing readers with an insight into the fast-paced development of employment law and offering perceptive analysis of its future direction. In particular, the effect of the Equality Act 2010 and the development of discrimination law are considered in detail.
This book is also accompanied by an Online Resource Center which includes further reading suggestions and useful weblinks to support independent study plus self-test questions with instant feedback to help consolidate your learning and prepare for exams.
Price = 3.25 GBP