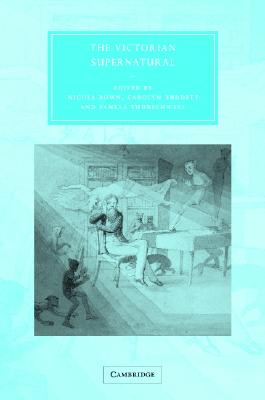 Stock Image
Author Name Bown, Nicola
Title The Victorian Supernatural (Cambridge Studies in Nineteenth-Century Literature and Culture)
Binding Hardcover
Book Condition Used - Good
Edition New.
Publisher Cambridge University Press 2004-02-05 00:00:00.000
ISBN Number 0521810159 / 9780521810159
Seller ID Z1-R-035-01227
Ships from UK in 48 hours or less (usually same day). Your purchase helps support the African Children's Educational Trust (A-CET). Ex-library, so some stamps and wear, but in good overall condition. 100% money back guarantee. We are a world class secondhand bookstore based in Hertfordshire, United Kingdom and specialize in high quality textbooks across an enormous variety of subjects. We aim to provide a vast range of textbooks, rare and collectible books at a great price. Through our work with A-CET we have helped give hundreds of young people in Africa the vital chance to get an education. We provide a 100% money back guarantee and are dedicated to providing our customers with the highest standards of service in the bookselling industry.
More Description
This collection brings together essays by scholars from literature, history of art and history of science which explore the diversity of Victorian fascination with the supernatural: ghosts and fairies, table-rappings and telepathic encounters, occult religions and the idea of reincarnation, visions of the other world and a reality beyond the everyday. These essays demonstrate that the supernatural was not simply a reaction to the "post-Darwinian loss of faith," but was embedded in virtually every aspect of Victorian culture.
Price = 71.49 GBP