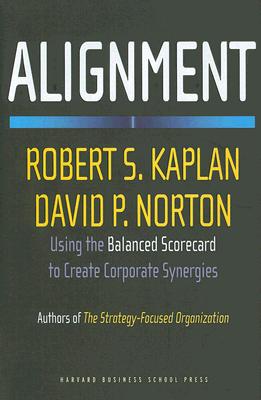 Stock Image
Author Name Kaplan, Robert S., Norton, David P.
Title Alignment: Using the Balanced Scorecard to Create Corporate Synergies
Binding Hardcover
Book Condition Used - Good
Publisher Harvard Business Review Press 2006-04-24 00:00:00.000
ISBN Number 1591396905 / 9781591396901
Seller ID Z1-R-002-00988
Contains slight wear. Ships from UK in 48 hours or less (usually same day). Your purchase helps support the African Children's Educational Trust (A-CET). Ex-library, so some stamps and wear, and may have sticker on cover, but in good overall condition. 100% money back guarantee. We are a world class secondhand bookstore based in Hertfordshire, United Kingdom and specialize in high quality textbooks across an enormous variety of subjects. We aim to provide a vast range of textbooks, rare and collectible books at a great price. Through our work with A-CET we have helped give hundreds of young people in Africa the vital chance to get an education. We provide a 100% money back guarantee and are dedicated to providing our customers with the highest standards of service in the bookselling industry.
More Description
Most organizations consist of multiple business and support units, each populated by highly trained, experienced executives. But often the efforts of individual units are not coordinated, resulting in conflicts, lost opportunities, and diminished performance.
Robert S. Kaplan and David P. Norton argue that the responsibility for this critical alignment lies with corporate headquarters. In this book, the authors apply their revolutionary Balanced Scorecard management system to corporate-level strategy, revealing how highly successful enterprises achieve powerful synergies by explicitly defining corporate headquarters' role in setting, coordinating, and overseeing organizational strategy.
Based on extensive field research in organizations worldwide, "Alignment" shows how companies can build an enterprise-level Strategy Map and Balanced Scorecard that clearly articulate the "enterprise value proposition" how the enterprise creates value above that achieved by individual business units operating alone. The book provides case studies, actionable frameworks, and sample scorecards that show how to align business and support units, boards of directors, and external partners with the corporate strategy and create a governance process that will ensure that alignment is sustained.
The next breakthrough in strategy execution from the field's premier thinkers, "Alignment" shows how today's companies can unlock unrealized value from enterprise synergies.
Price = 3.25 GBP