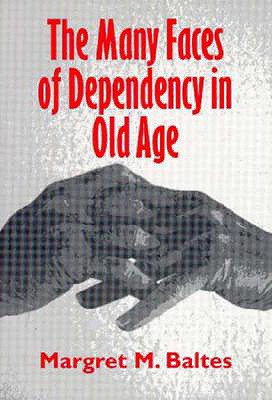 Stock Image
Author Name Baltes, Margret M.
Title The Many Faces of Dependency in Old Age
Binding Paperback
Book Condition Used - Acceptable
Publisher Cambridge University Press 1996-07-28 00:00:00.000
ISBN Number 052149804X / 9780521498043
Seller ID Z1-Q-036-02214
Used - Acceptable. Sticker on cover. Contains water damage and page warping. Contains staining. Ships from UK in 48 hours or less (usually same day). Your purchase helps support the African Children's Educational Trust (A-CET). Ex-library with wear and barcode page may have been removed. 100% money back guarantee. We are a world class secondhand bookstore based in Hertfordshire, United Kingdom and specialize in high quality textbooks across an enormous variety of subjects. We aim to provide a vast range of textbooks, rare and collectible books at a great price. Through our work with A-CET we have helped give hundreds of young people in Africa the vital chance to get an education. We provide a 100% money back guarantee and are dedicated to providing our customers with the highest standards of service in the bookselling industry.
More Description
Margret Baltes, a major researcher in gerontology, challenges the view that dependence is a negative and unnecessary consequence of aging. In this important volume, she presents her theory of learned dependency based on twenty years of research, which holds that dependency plays an important role in successful aging and is a resourceful adaptation to aging losses. This book attempts to correct the bias toward the virtues of independence over the vicissitudes of dependence, a predominantly North American view. It stresses that dependencies are not always dysfunctions, representing loss. Baltes also incorporates European, Japanese and feminist ideas about juxtaposing individuality and connectedness in the mature adult.
Price = 8.75 GBP