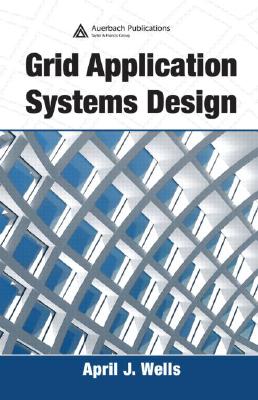 Stock Image
Author Name Wells, April J.
Title Grid Application Systems Design
Binding Hardcover
Book Condition Used - Good
Edition 1st Edition
Publisher CRC Press 2007-11-28 00:00:00.000
ISBN Number 0849329973 / 9780849329975
Seller ID Z1-M-004-01735
Ships from UK in 48 hours or less (usually same day). Your purchase helps support the African Children's Educational Trust (A-CET). Ex-library, so some stamps and wear, and may have sticker on cover, but in good overall condition. 100% money back guarantee. We are a world class secondhand bookstore based in Hertfordshire, United Kingdom and specialize in high quality textbooks across an enormous variety of subjects. We aim to provide a vast range of textbooks, rare and collectible books at a great price. Through our work with A-CET we have helped give hundreds of young people in Africa the vital chance to get an education. We provide a 100% money back guarantee and are dedicated to providing our customers with the highest standards of service in the bookselling industry.
More Description
Grid computing is an emerging technology designed for high-powered applications. Grid Application Systems Design shows how to unleash the high performance of Grid technology.
It begins by delving into the history and theory of grid computing, providing background on the concepts, terminology, and issues surrounding it. The book then examines design issues inherent in using Grid technology and a highly distributed computing model. These issues include data updating, data retrieval, concurrency, maintenance, and security concerns. The book also takes an in-depth look at the advantages of migrating toward this new computing architecture and the possibilities it holds for users.
The author addresses such issues as high capacity bandwidth and interconnection requirements that relate to managers and administrators. Lastly, the book explores the design decisions, issues, and opportunities that must be tackled by the designer, the developer, and the data administrator involved in creating applications for this new paradigm.
Price = 9.72 GBP