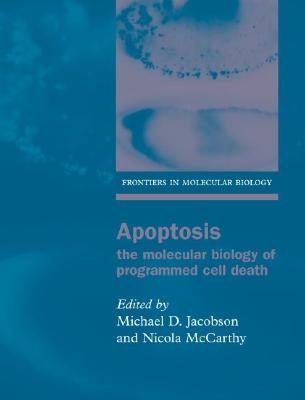 Stock Image
Author Name Jacobson, Michael F.
Title Apoptosis: The Molecular Biology of Programmed Cell Death (Frontiers in Molecular Biology)
Binding Hardcover
Book Condition Used - Like New
Edition 1st Edition
Publisher Oxford University Press 2002-06-20 00:00:00.000
ISBN Number 0199638500 / 9780199638505
Seller ID Z1-M-002-01587
Used - Like New. Book is new and unread but may have minor shelf wear. Ships from UK in 48 hours or less (usually same day). Your purchase helps support the African Children's Educational Trust (A-CET). 100% money back guarantee. We are a world class secondhand bookstore based in Hertfordshire, United Kingdom and specialize in high quality textbooks across an enormous variety of subjects. We aim to provide a vast range of textbooks, rare and collectible books at a great price. Through our work with A-CET we have helped give hundreds of young people in Africa the vital chance to get an education. We provide a 100% money back guarantee and are dedicated to providing our customers with the highest standards of service in the bookselling industry.
More Description
Apoptosis is a regulated form of cell demise that can be induced or blocked by groups of specific stimuli. Occurring in all living tissues, it is thought critical to the maintenance of homeostasis and is implicated in lowering susceptibility to tumour growth. Conversely, over-sensitivity to apoptotic triggers can cause cells to be lost inappropriately from tissues, as appears to occur in neurodegenerative diseases. This book examines the molecular pathways regulating apoptosis, progressing from the nematode worm through Drosphila to the more complex pathways evident in mammalian cells. Differences in the cell death pathway within specific tissues are addressed, as are the different genes that may act to regulate progressive steps.
Price = 49.40 GBP