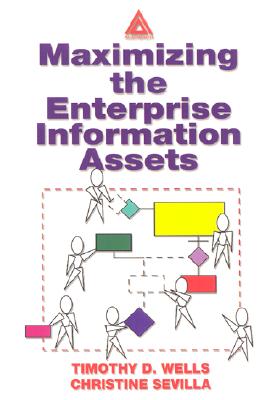 Stock Image
Author Name Wells, Timothy, Sevilla, Christine
Title Maximizing The Enterprise Information Assets
Binding Paperback
Book Condition Used - Good
Edition 1st Edition
Publisher Auerbach Publications 2003-05-27 00:00:00.000
ISBN Number 0849313473 / 9780849313479
Seller ID Z1-K-030-00622
Ships from UK in 48 hours or less (usually same day). Your purchase helps support the African Children's Educational Trust (A-CET). Ex-library, so some stamps and wear, but in good overall condition. 100% money back guarantee. We are a world class secondhand bookstore based in Hertfordshire, United Kingdom and specialize in high quality textbooks across an enormous variety of subjects. We aim to provide a vast range of textbooks, rare and collectible books at a great price. Through our work with A-CET we have helped give hundreds of young people in Africa the vital chance to get an education. We provide a 100% money back guarantee and are dedicated to providing our customers with the highest standards of service in the bookselling industry.
More Description
The ramifications of this new Information Age are still not well understood. Most businesses do not know how to turn their information into a beneficial capital asset. Unfortunately, their focus has been almost exclusively on technology, while human and managerial factors are left unexplored.
Maximizing the Enterprise Information Assets defines practical, winning techniques for building an environment that takes advantage of all of a company's information resources. This innovative work defines information assets not only as patents, trade secrets, and marketing data, but as all information contained within a company.
This groundbreaking book:
]Defines information assets
]Identifies barriers that lessen information's value
]Explains how information can be strategically distributed
]Describes the relationship between information and strategic planning
]Explores methods to exchange valuable information among employees
Corporate officers, directors, and IT managers will find this book invaluable for creating a positive, profitable work environment in which information assets are properly managed and distributed, encouraging revenue growth and worker satisfaction.
Price = 7.04 GBP