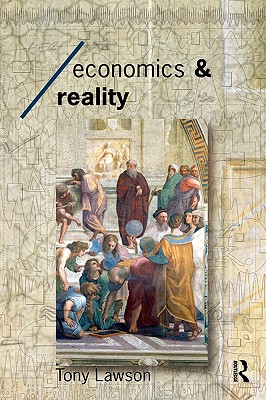 Stock Image
Author Name Tony Lawson
Title Economics and Reality (Economics as Social Theory)
Binding Paperback
Book Condition Used - Acceptable
Publisher Routledge 1997-04-17 00:00:00.000
ISBN Number 0415154219 / 9780415154215
Seller ID Z1-K-005-01266
Used - Acceptable. Ships from UK in 48 hours or less (usually same day). Ex-library with wear - may contain significant amounts of highlighting and underlining in pen or pencil. Your purchase helps support the African Children's Educational Trust (A-CET). 100% money back guarantee. We are a world class secondhand bookstore based in Hertfordshire, United Kingdom and specialize in high quality textbooks across an enormous variety of subjects. We aim to provide a vast range of textbooks, rare and collectible books at a great price. Through our work with A-CET we have helped give hundreds of young people in Africa the vital chance to get an education. We provide a 100% money back guarantee and are dedicated to providing our customers with the highest standards of service in the bookselling industry.
More Description
'No reality please. We're economists'. There is a wide spread belief that modern economics is irrelevant to the understanding of the real world. In a controversial and original study, Tony Lawson argues that the root of this irrelevance is in the failure of economists to find methods and tools which are appropriate for the social world it addresses.
Supporting his argument with a wide range of examples, Tony Lawson offers a provocative account of why economics has gone wrong and how it can be put back on track.

Price = 1.47 GBP