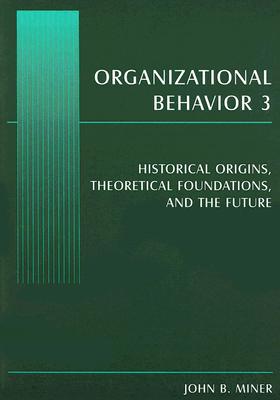 Stock Image
Author Name Miner, John B.
Title Organizational Behavior 3: Historical Origins, Theoretical Foundations, and the Future
Binding Paperback
Book Condition Used - Good
Publisher Routledge 2006-03-05 00:00:00.000
ISBN Number 0765615282 / 9780765615282
Seller ID Z1-J-024-00988
Ships from UK in 48 hours or less (usually same day). Your purchase helps support the African Children's Educational Trust (A-CET). Ex-library, so some stamps and wear, but in good overall condition. 100% money back guarantee. We are a world class secondhand bookstore based in Hertfordshire, United Kingdom and specialize in high quality textbooks across an enormous variety of subjects. We aim to provide a vast range of textbooks, rare and collectible books at a great price. Through our work with A-CET we have helped give hundreds of young people in Africa the vital chance to get an education. We provide a 100% money back guarantee and are dedicated to providing our customers with the highest standards of service in the bookselling industry.
More Description
This text provides a comprehensive overview of the development of the field of organizational behavi...
Price = 20.90 GBP