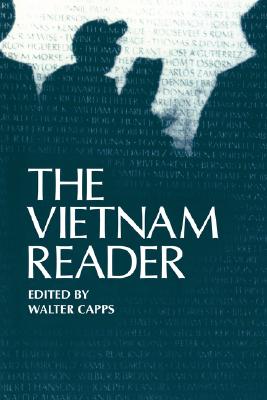 Stock Image
Author Name Capps, Walter H.
Title The Vietnam Reader
Binding Paperback
Book Condition Used - Good
Edition Reprint
Publisher Routledge 1991-10-10 00:00:00.000
ISBN Number 0415901278 / 9780415901277
Seller ID Z1-J-019-00899
Ships from UK in 48 hours or less (usually same day). Your purchase helps support the African Children's Educational Trust (A-CET). Ex-library, so some stamps and wear, but in good overall condition. 100% money back guarantee. We are a world class secondhand bookstore based in Hertfordshire, United Kingdom and specialize in high quality textbooks across an enormous variety of subjects. We aim to provide a vast range of textbooks, rare and collectible books at a great price. Through our work with A-CET we have helped give hundreds of young people in Africa the vital chance to get an education. We provide a 100% money back guarantee and are dedicated to providing our customers with the highest standards of service in the bookselling industry.
More Description
Thoughtfully and provocatively addresses the war's impact on our individual and collective lives. Walter Capp examines the war in a strongly philosophical way, ranging far beyond the usual, narrowly political assessment of its propriety.
Price = 1.04 GBP