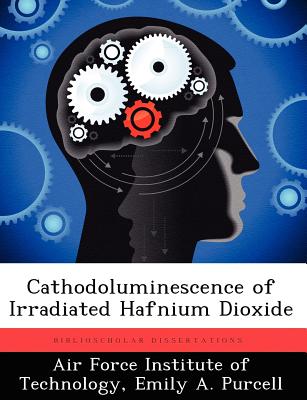 Stock Image
Author Name Purcell, Emily A.
Title Cathodoluminescence of Irradiated Hafnium Dioxide
Binding Paperback
Book Condition New
Publisher BiblioScholar 2012-09-20 00:00:00.000
ISBN Number 1249450950 / 9781249450955
Seller ID Z1-C-026-01332
New. This is a reproduction of an out of print title. This book may have occasional imperfections such as missing or blurred pages, poor pictures, errant marks, etc. that were either part of the original artifact, or were introduced by the scanning process. This is a brand new book! Ships from UK in 48 hours or less (usually same day). Your purchase helps support the African Children's Educational Trust (A-CET). 100% money back guarantee. We are a world class secondhand bookstore based in Hertfordshire, United Kingdom and specialize in high quality textbooks across an enormous variety of subjects. We aim to provide a vast range of textbooks, rare and collectible books at a great price. Through our work with A-CET we have helped give hundreds of young people in Africa the vital chance to get an education. We provide a 100% money back guarantee and are dedicated to providing our customers with the highest standards of service in the bookselling industry.
More Description
The purpose of this research is to understand the effect of radiation on HfO2 thin films, and to compare the quality of HfO2 thin films produced by both atomic layer deposition (ALD) and pulsed laser deposition (PLD); PLD samples had varying substrate temperatures during deposition (300-C, 500-C, and 750-C). The entirety of this research was conducted using cathodoluminescence (CL) as the examination method. The excitation source was a Kimball Physics EMG-12 electron gun. The photomultiplier tube contained a gallium arsenide photocathode. Measurements were made with beam energies ranging from 1 to 10 keV and beam currents ranging from 30 to 50 A, both at room temperature and at 7K. The experimentally-determined band gap of HfO2 was consistent with published data, but many other features found in the literature were not present in the CL data obtained. HfO2 appeared to be radiation hard up to the levels of radiation to which it was exposed. A higher substrate temperature during deposition for PLD samples produced a better material than lower temperatures. ALD produced a more consistent thickness but PLD ultimately produced a better quality material with respect to the spectrum obtained.
Price = 34.95 GBP