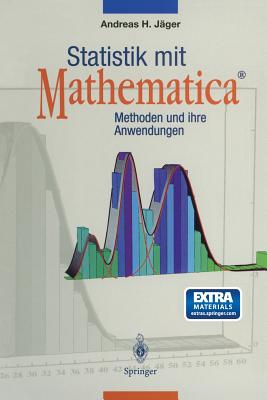 Stock Image
Author Name JĄger, Andreas H.
Title Statistik mit Mathematica©: Methoden und ihre Anwendungen (German Edition)
Binding Paperback
Book Condition Used - Like New
Edition Softcover reprint of the original 1st ed. 1997
Publisher Springer 2013-04-19 00:00:00.000
ISBN Number 3642638945 / 9783642638947
Seller ID Z1-C-007-01336
Used - Like New. Ships from UK in 48 hours or less (usually same day). Your purchase helps support the African Children's Educational Trust (A-CET). 100% money back guarantee. We are a world class secondhand bookstore based in Hertfordshire, United Kingdom and specialize in high quality textbooks across an enormous variety of subjects. We aim to provide a vast range of textbooks, rare and collectible books at a great price. Through our work with A-CET we have helped give hundreds of young people in Africa the vital chance to get an education. We provide a 100% money back guarantee and are dedicated to providing our customers with the highest standards of service in the bookselling industry.
More Description
Anwender, die mit Hilfe statistischer Verfahren experimentell ermittelte Resultate auswerten und grafisch darstellen wollen, finden in diesem Buch ein nutzliches Werkzeug. 15 Kernanwendungen aus den Bereichen Physik, Biologie, Chemie, Pharmazie, Medizin, Psychologie, Pharmakologie und Okonomie sind auch fur Mathematica-Einsteiger leicht einzusetzen und eigenen Bedurfnissen anzupassen. Dem Mathematica-Kenner werden eine Reihe statistischer Befehle an die Hand gegeben, mit denen er auch ohne Kenntnisse der Mathematica-Programmierung eigene Auswertungs-Routinen erstellen kann. Daruber hinaus werden grafische Darstellungsformen entwickelt, um komplexe Sachverhalte ubersichtlich und publikationsreif zu prasentieren. Eine CD-ROM mit Anwendungstools liegt bei.
Price = 50.99 GBP